What a cute little hentai shemale ready to play a sport but she came in her leotard on accident what a sticky mess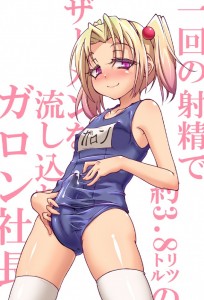 Related Posts
Incase has created a Supergirl futanari with a cock of steel as you can see when she hits a glass window with it even flaccid inside her skin tight leotard.

Apparently there is a Japanese game that features this cute anime shemale maid that you get to fuck in the butt and watch her cum as you control the action, but I can't translate Japanese so I hope someone can point us to the right source!

Two really cute blonde anime schoolgirls with cocks hugging tight and their hard cocks almost cross!  Maybe they will have a sword fight...