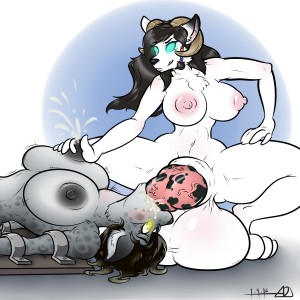 Related Posts
Dmitrys Futa featuring a big futa dick getting deepthroated by tiny teen

Norasuko futanari furry slave locked in bondage with her ass exposed leaking cum from a fresh anal fucking during her bondage

Well here is a kinky fucking gif.  For the Sonic lovers Amy Rose as a futanari getting a blowjob from a furry rabbit.  So much fetish my mind is going to explode!