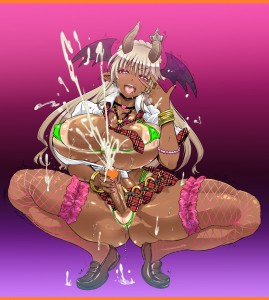 Related Posts
Nerdy looking futanari in glasses and nylons cumming on her bedroom floor, what a messy girl!

Imagine this demonic dick penetrating your tight asshole with those spikey cock head protrusions I bet it would hurt!

In the fight between good and evil I hope the futanari angel wins the war!