Anime futanari with purple hair cumming with a dildo sticking up her cunt in this free shot.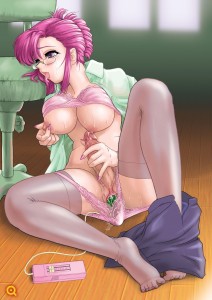 Related Posts
Shemale Toon Tube has more like this

Oo_Sebastian_oO drawing featuring Serena and Malva in sex action.  Nothing like a futanari cock fucking an anime girls asshole and squirting cum up her poopshoot to make some great erotic artwork.

Sasha and Alannah are on their wedding night and captured in drawing by Iri-neko.  The interracial sexual penetration of two beautiful dickgirls in bed is amazing so enjoy.